Gracia Street Festival.
Each year in August in Gracia the streets come to life with the Festa Major de Gracia.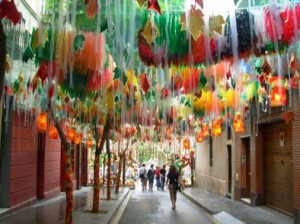 The festival lasts for one week starting on the 15th and sees the streets of the neighbourhood transformed with amazing decorations. There are celebrations throughout the neighbouhood which is in the upper part of they city which has a relaxed atmosphere with many squares, bars and cafes.
Each street in the neighbourhood competes to win the prize of the best decorated street in the area. Imaginative themes are chosen for each street which are then portrayed in canopies, balcony decorations and huge figures which decorate each road.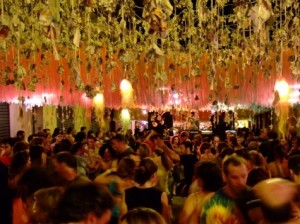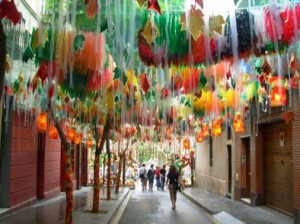 There are various concerts and shows which take place during the week, to make sure you do not miss out visit the programme at the web page: http://www.festamajordegracia.cat/